Behind Annie's Kitchen Door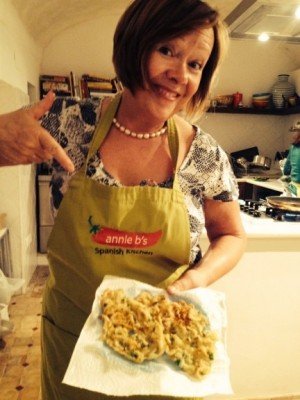 Annie ran her own successful catering and corporate hospitality company in London for 15 years before deciding to head for Vejer. Her love of Spanish food, wine, Sherry (she qualified as a Sherry Educator in October 2011), music and culture led her to the fabulous diversity of Andalucia.
Passionate about food and wine, Annie has that rare talent of being able to pass along her huge enthusiasm for her subject at the same time as making her cookery sessions great fun, specialising in maximising the deliciousness at the same time as minimising the hard work.
Casa Alegre, Annie's lovely home is the official centre for Peña Gastronómica de Vejer – The Gourmet Association of Vejer – with regular food and wine events held to promote and experience the delights of the area. The house, set within the old town of Vejer was completely refurbished in 2003, transforming a centuries old Andalucian patio home for 5 families into the stunning residence it is today. The azotea (roof terrace) is where everyone gathers to relax, have a pre lunch or dinner drink and relish stunning 270-degree views from the east to the south west, over Vejer and over the Straits of Gibraltar towards North Africa.
If the azotea is the house's crowning glory, Annie's kitchen is its heart and whilst retaining many original features, is sleek and contemporary, colourful with Spanish and Moroccan pottery, flooded with sunlight and features the best 21st-century equipment money can buy. The kitchen remains cool during the warmer months due to the vast thickness of the walls of the house.
Annie was hugely proud to be honoured by the town of Vejer in September 2013 as a "Vejeriaga de Adopcion" in recognition for the attention she has brought to the local gastronomy
Want to meet Annie and see for yourself what her Spanish Kitchen is all about? Check out the range of cooking courses we've got to offer.
Looking for the full Annie B experience? Have a look at the range of cooking holidays we offer…
An indulgent culinary break exploring some of Spain's greatest dishes and wines
One step beyond Culinary Classics – an adventure in Sherry Country
Fly-by-night visit to Vejer planned? No problem. We also offer day classes to introduce you to the best of Spanish food…
People Love Annie B.
Here's what they have said
It's breathtakingly beautiful. Your first glimpse of the town is as a blinding flash of white on a hilltop against the bluest of blue skies. Up close it's just as easy on the eye, too – a labyrinth of narrow, cobbled streets winding its way between quiet squares, churches and handsome historical buildings, it's a photographer's dream.
Whether it's your first time here or you need help organising a large group, getting to Vejer de la Frontera could hardly be easier.
You're spoilt for choice! Private terrace? Spectacular views? Use of private pool? Hotel? B&B? Apartment? Vejer is filled with lots of wonderful places to stay.
Latest From Annie B's Blog
Spanish Culinary Experiences
The morning after my very first day trip to Tangier I was…
http://www.anniebspain.com/wp-content/uploads/blog-post-img1.jpg
1470
1470
Ben Cooper
http://www.anniebspain.com/wp-content/uploads/anniebspain_logo.png
Ben Cooper
2016-10-12 15:25:39
2016-10-23 21:06:26
10 Reasons Why You Have to Take a Day Trip to Tangier
There's no getting around it: Vejer is now, officially,…
http://www.anniebspain.com/wp-content/uploads/IMG_3927.jpg
1200
1600
Ben Cooper
http://www.anniebspain.com/wp-content/uploads/anniebspain_logo.png
Ben Cooper
2016-08-17 18:34:50
2016-08-17 19:31:02
Six Shops in & Around Vejer for Delicious Delights
As is the case with any great food culture, there's a lot…
http://www.anniebspain.com/wp-content/uploads/paella.jpg
375
710
Ben Cooper
http://www.anniebspain.com/wp-content/uploads/anniebspain_logo.png
Ben Cooper
2016-08-17 13:39:55
2016-08-18 09:51:00
The A-Z of Must-try Costa de la Luz Food & Drink
After another recent thrilling feast at the tuna temple of…
http://www.anniebspain.com/wp-content/uploads/restaurante-campero-bar.jpg
853
1280
Anne Manson
http://www.anniebspain.com/wp-content/uploads/anniebspain_logo.png
Anne Manson
2016-06-28 23:09:08
2016-06-28 23:36:28
Worshipping in the Tuna Temple of El Campero
For the first time ever I am offering a great deal on my…
http://www.anniebspain.com/wp-content/uploads/view-of-vejer1.jpg
305
425
Anne Manson
http://www.anniebspain.com/wp-content/uploads/anniebspain_logo.png
Anne Manson
2016-05-31 15:21:55
2016-05-31 16:25:38
Last-minute July Cooking Course Deal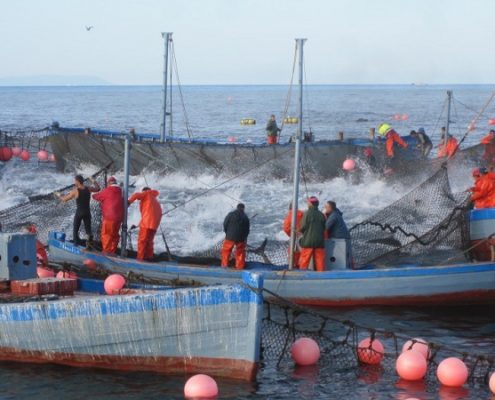 This month has been Almadraba month – when the blue fin…
http://www.anniebspain.com/wp-content/uploads/almadraba-fishermen-vejer.jpg
450
600
Anne Manson
http://www.anniebspain.com/wp-content/uploads/anniebspain_logo.png
Anne Manson
2016-05-31 13:17:58
2016-05-31 13:24:37
Reflections on the Almadraba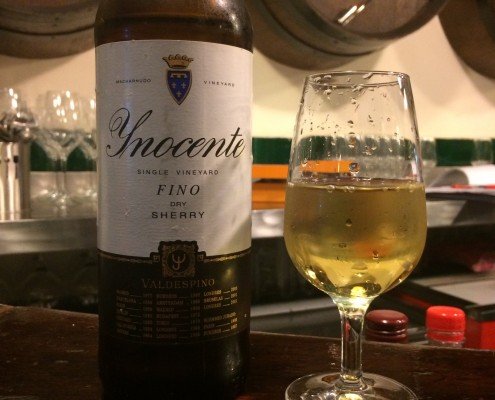 I don't play games at any other time of the year but when my…
http://www.anniebspain.com/wp-content/uploads/IMG_3080.jpg
1600
1600
Anne Manson
http://www.anniebspain.com/wp-content/uploads/anniebspain_logo.png
Anne Manson
2015-12-31 11:25:48
2015-12-31 13:01:49
Annie B's New Year's Eve Quiz
Dia San Andrés (St Andrew's Day) is not just a special…
http://www.anniebspain.com/wp-content/uploads/st-andrews-night-group.jpg
449
553
Anne Manson
http://www.anniebspain.com/wp-content/uploads/anniebspain_logo.png
Anne Manson
2015-12-11 17:50:33
2015-12-12 00:34:57
St Andrew's Day in Sherry Country
Christmas is just around the corner – and with it comes…
http://www.anniebspain.com/wp-content/uploads/mojito-jerezano.jpg
376
536
Anne Manson
http://www.anniebspain.com/wp-content/uploads/anniebspain_logo.png
Anne Manson
2015-11-21 14:46:41
2015-11-21 15:32:28
Five of the Best Sherry Cocktails for Christmas