Annie B's Spanish Kitchen in the Press
We are very proud of the fact that our cooking holidays in Spain have attracted so much positive press
The Times, 50 Best Holidays in Spain 2014
With 2014 seeing Jerez as European Wine Capital, Annie B's is excited to be running courses with special empihsis on Sherry, the fabulous aged white wine of Jerez.
You are not able to read thi sonline unless you subscribe to the Times
The Daily Telegraph, Spain Travel Special, Saturday 19th January 2014
Thank you to The Daily Telegraph for recognising us again for our dedication to our guests having the best Spanish food and wine experience possible. This year, 2014, Jerez is European Wine Capital so we will be loving Sherry even more! Lots of wines on offer too of course.
Sherry in Andalusia
Become a sherry show-off by learning and tasting with expert Annie B at bars and bodegas in Jérez, El Puerto de Santa Maria and Cádiz. This is part of a four-day foodie course based in the pretty village of Vejer de la Frontera, near the fabulous El Palmar beach, where you also learn how to cook Andalusían specialities and to match food with different sherries.
The Sunday Times, June 2012
Tuck in to Europe's tastiest weekends
Don't stick to the set menu of established gastro-breaks this summer: follow our writers to the next four classic foodie towns
Spain: Vejer de la Frontera
By rights, the cobbled alleys of Vejer de la Frontera should be empty, the corpulent inhabitants unable to leave their beds without the aid of a crane. Yet here they are, the young ones svelte and stylish, the oldies twinkly of eye and sprightly of foot, all thronging the restaurants and tapas bars of the most food-obsessed little town in Andalusia.
Vejer (say it ba-hair, clearing your throat on the h) is a whitewashed Moorish village perched on a crest five miles from the Atlantic. In the past decade, it has accumulated an unlikely concentration of spectacularly good eating places, with an influx of innovators doing extraordinary things.
Go trad for breakfast, though, at Morillo (Calle Nuestra Señora de la Oliva 4), an unreconstructed working- men's caff. Order a tostada (80p) — a slice of toast supplied with olive oil and fresh puréed tomato — and cortado coffee, or make like the locals and knock back an aguardiente. They'll tell you spirits in the morning are needed for good digestion. They believe it, too.
If you're here to learn to cook Vejer-style, you'll now head off for your one-day course with Annie B (£95, or stay for four nights from £550, B&B, including three classes and one dinner; 00 34-620 560649, anniebspain.com). For the rest of us, some shopping.
Drop by the Pasteleria Galvan bakery (Calle Altozano 1; 956 450158) for the town's speciality, tortas vejeriegas — somewhere between a cake and a biscuit, they're firm, subtle, moreish and suitcase-friendly. As is the chorizo at Carniceria Paco Melero (Calle Juan Relinque 22; 956 450304).
For lunch, head to the seaside. El Palmar is a laid-back resort strung out along a vast golden beach, dotted with restaurants and bars. It's hard to have a bad meal, but the ortigas fritas, or deep-fried sea anemones, at Francisco Alferez, on the beach road (956 232861; £4 for a filling half-plate) stand out. Crunch in and savour the explosion of seasidey goo.
Back for a siesta. You'll need it: Vejer's dozens of tapas bars and restaurants await. The best, after extensive research, is the tiny but ground-breaking Los Quatro Gatos (650 987686, losquatrogatos.com), where the young French chef Solfée Zeller dazzles for bafflingly low prices. Her chipito ("small glass") of cod brandade with potato mousse, orange vine pearls and orange salt changed my culinary life — for £2.50.
For the rest, I'd recommend the tuna tartare with miso salad, mango, ice cream and wasabi (£14) at the posh La Vera Cruz (956 451683, restaurantelaveracruz.es), all slippery texture and sparkling flavours; the Moroccan-with-a-twist in a romantic town garden at El Jardin del Califa (956 447730, jardin.lacasadelcalifa.com; mains from £11); and the old-school La Bodeguita (Calle Marques de Tamaron; 956 451582), as much for the live music and matey vibe as the succulent pork cheek on couscous, which costs £2.
With everything, drink sherry. The varieties are complex, and Vejeriegas will bang on about them all evening. The finos are good, the olorosos better, the creams vile — this is all you need to know.
Travel details
Stay at the labyrinthine Hotel La Casa del Califa (956 447730, lacasadelcalifa.com; doubles from £60, B&B), woven together from eight ancient houses. Or try the tiny, stylish Escondrijo (956 447438, escondrijo.com; doubles from £92, B&B), in a courtyard house dating from Moorish days. Fly to Gibraltar, 60 miles away, from Gatwick or Liverpool, with EasyJet (0843 104 5000, easyjet.co.uk), Monarch (0871 940 5040, monarch.co.uk) or BA (0844 493 0787, ba.com). Europcar (0871 384 1087, europcar.co.uk) has three days' car hire from £92. Stephen Bleach
Stephen Bleach travelled as a guest of Annie B and EasyJet
Passport – Monarch Airlines' Inflight Magazine May/June 2013
On the run up to World Sherry Day on May 26th , Charlotte-Ricca Smith was sent to meet Annie B in Vejer, in Southern Spain to learn about – and drink a little of this fabulous fortified wine.
Spain Living – Spring 2013
Fresh fish and vegetables, Moroccan flavours and plenty of Sherry are on the menu at Annie Manson's culinary school in Spain's deep south.
The Sunday Times Travel Special, January 2013 52 Top Weekends
"Annie B's Spanish Kitchen leads long-weekend tours of the Sherry Triangle in Spain. You'll sip your way through Jerez, El Puerto de Santa Maria and Sanlucar, while back at the kitchen you'll learn how to make gambas ajillo, matching them with the perfect Sherry."
People Love Annie B.
Here's what they have said
I had an absolutely awesome day at Annie Bs Spanish Kitchen, from the moment I arrived I was greeted with such warmth by not only Annie but everyone in the room. Set in her own home 'Casa Alegre' house of happiness every minute was just that.
Thank you for making my holiday in Vejer so enjoyable. I really enjoyed the cooking, eating and drinking, learning about sherry and the local wines, your beautiful home and the company.
I have just made my first batch of the Moroccan marinade as my work colleagues are coming for lunch on Friday and want to hear all about it. One is a vegetarian and the recipes are so adaptable that the catering is easy. I have the rings ready for the vegetable stacks! The weekend after I got home my daughter came from London so I cooked the tortilla,and it went down really well.
I've been hunting out the sherries and wines in all the local supermarkets. Tesco had a surprisingly good range of sherry and the Torres Vina Sol.
I thought everything about the holiday and Vejer was just perfect – such a beautiful unspoiled area, the Califa and surrounding restaurants were so welcoming and I can't wait to come back to do the the bodegas and maybe Seville.
If you love food, good company, delicious wines & Sherries along with a really authentic taste of Spain then you will love Annie's Spanish Kitchen
What a great decision it was to book a couple of days in Annie's Spanish Kitchen. From the first contact Annie was so friendly and helpful – and patient with all my questions as I tried to work out how to get to Vejer from Seville by public transport!
Just one day at Annie B's Spanish Kitchen makes you feel like you're at a good friend's kitchen, making wonderful food and sharing laughs. I was lucky enough to spend a few days at Annie B's; once for a special event (Moroccan pastries) and once as a private class.
Annie B's Food and Wine Experiences
A passion for Food and Wine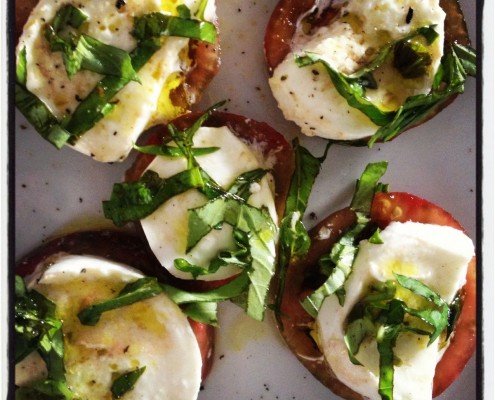 A delicious culinary break with emphasis on cutting out carbs