Ultimate Gourmet Tour of Cadiz
Join Annie for seven nights as she steps out of her kitchen to share with you her love of the province of Cadiz and some of its best-kept gourmet delights.
What To Expect With This Course
Featured in The Times, October 2018
https://www.thetimes.co.uk/article/tour-the-tapas-bars-and-the-tastes-of-cadiz-gbpd3pk2x
Day 1
Arrival in Vejer and check into your boutique accommodation at Hotel El Califa.
Evening tapas tour of historical Vejer with our personal guide.
Meals included: Dinner
Day 2
After heading to the local butcher to buy our meat, and then to Ute's (local winemaker) vineyard to taste and buy her wines, we drive deep into the countryside of La Janda to meet Chente (a Basque chef who loves Andalucia) and eat an extraordinary lunch in his Txoko (cooking club).
Free evening
Meals included: Breakfast, lunch
Day 3
This is your day in Annie's kitchen where you will master some of the local classic dishes which will be easily recreated in your kitchens at home. Whilst we cook we will enjoy lots of Sherry and you can learn all about the Almadraba – the age old tuna fishing technique – ahead of dinner at El Campero the following evening. After lunch will be siesta time.
Free evening.
Meals included: Breakfast, lunch
Day 4
This is your free day to enjoy wandering around the stunning hilltop town of Vejer or perhaps head to one of the many local beaches.
This evening we meet around 7.30pm at Annie's kitchen to capture some Flamenco duende at a private musical event with drinks. Afterwards, we will head to the famed tuna restaurant, El Campero, in Barbate for a gourmet tuna feast.
Meals included: Breakfast, dinner
Day 5
We start early and make our way to the ancient city of Cadiz and check into our hotel ahead of meeting our host for the day, Pancho Jimenez Yanes. Visiting the fascinating Mercado Central de Abastos, one of the oldest covered markets in Spain, we will select our fish before returning to Pancho's restaurant to prepare the dishes he made with Rick Stein on the 2016 BBC programme, Rick Stein's Long Weekends. After lunch it's time for siesta.
In the evening we meander through the narrow streets of Cadiz to explore the bars enjoying drinks and tapas.
Meals included: Breakfast, lunch, dinner
Day 6
After a leisurely breakfast at the hotel, we will stroll to the port to catch the ferry from Cadiz to El Puerto de Santa Maria, one of the region's three Sherry towns. We visit a couple of bodegas to discover first-hand how this exceptional wine is produced and, of course, to enjoy tastings. Lunch will be in one of the top-rated restaurants in El Puerto, El Faro.
Included: Breakfast, lunch and evening walk in Cadiz with drinks and tapas,
Day 7
Today we meet with a local 'Gaditano', to see the beauty of Cadiz through his eyes. He will take us on an extraordinary and educational tour of his beautiful, 3000-year-old city, after which we will enjoy a great lunch in the cathedral square.
On our farewell night we will get together for a dinner of 'Gaditano' delights and lashings of Sherry. Olé!
Meals included: Breakfast, lunch, dinner
Day 8
Check out of hotel after breakfast.
With the tour officially complete, you may be departing, or perhaps you will wish to stay in Cadiz for a few extra days or head to Seville and enjoy some time there. Annie can assist you with onward plans.
(*NB. Our schedule has been arranged with best intentions and is dependent on the health and well-being of our hosts. It is subject to change should any misfortune occur and every effort will be made to make alternative plans.)
Looking for the full Annie B experience? Have a look at the range of cooking holidays we offer…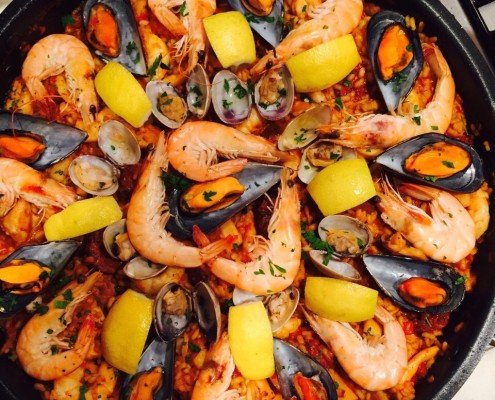 An indulgent culinary break exploring some of Spain's greatest dishes and wines
Fly-by-night visit to Vejer planned? No problem. We also offer day classes to introduce you to the best of Spanish food…
People Love Annie B.
Here's what they have said
It's breathtakingly beautiful. Your first glimpse of the town is as a blinding flash of white on a hilltop against the bluest of blue skies. Up close it's just as easy on the eye, too – a labyrinth of narrow, cobbled streets winding its way between quiet squares, churches and handsome historical buildings, it's a photographer's dream.
Whether it's your first time here or you need help organising a large group, getting to Vejer de la Frontera could hardly be easier.
You're spoilt for choice! Private terrace? Spectacular views? Use of private pool? Hotel? B&B? Apartment? Vejer is filled with lots of wonderful places to stay.
Latest From Annie B's Blog
Spanish Culinary Experiences
https://www.anniebspain.com/wp-content/uploads/fullsizeoutput_34ac-1.jpeg
3024
4032
Anne Manson
https://www.anniebspain.com/wp-content/uploads/anniebspain_logo.png
Anne Manson
2018-11-30 17:00:48
2018-12-03 12:53:44
Annie B's Alternative Christmas Cake Recipe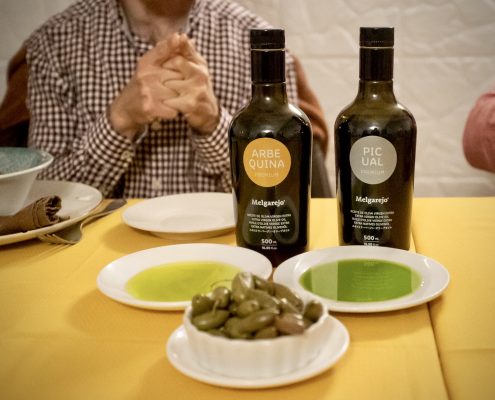 https://www.anniebspain.com/wp-content/uploads/fullsizeoutput_3445.jpeg
1774
2560
Anne Manson
https://www.anniebspain.com/wp-content/uploads/anniebspain_logo.png
Anne Manson
2018-11-28 09:00:21
2018-11-30 18:15:56
Day 4. Jaen, Andalucia... An Extra Delicious Farewell
https://www.anniebspain.com/wp-content/uploads/fullsizeoutput_33fd.jpeg
2268
4032
Anne Manson
https://www.anniebspain.com/wp-content/uploads/anniebspain_logo.png
Anne Manson
2018-11-21 09:00:53
2018-11-28 12:31:59
Day 2. Almeria, Andalucia....The Deliciousness Continues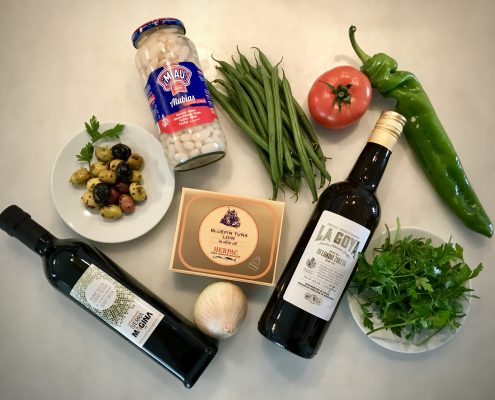 https://www.anniebspain.com/wp-content/uploads/fullsizeoutput_33e2.jpeg
2819
3758
Anne Manson
https://www.anniebspain.com/wp-content/uploads/anniebspain_logo.png
Anne Manson
2018-11-18 19:30:21
2018-11-28 12:31:43
Day 1. Malaga, Andalucia... The Deliciousness of Eastern Andalucia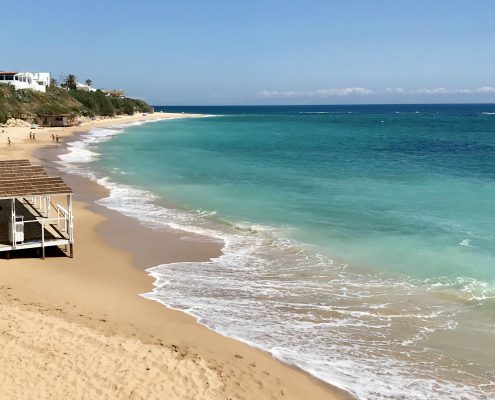 https://www.anniebspain.com/wp-content/uploads/fullsizeoutput_321c-1.jpeg
2124
2833
Anne Manson
https://www.anniebspain.com/wp-content/uploads/anniebspain_logo.png
Anne Manson
2018-08-01 17:49:51
2018-11-24 10:19:48
The Best Beaches in Cadiz Province. Now updated for 2018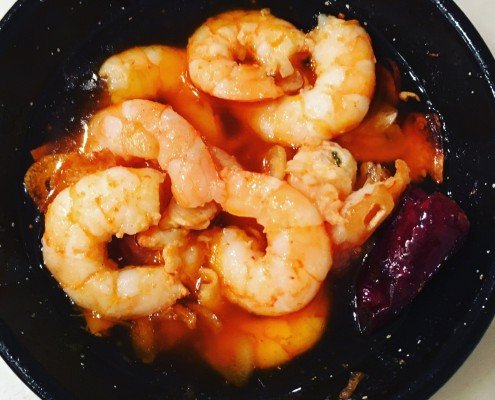 Spanish Garlic Prawns - Gambas al Ajillo is a classic Spanish…
https://www.anniebspain.com/wp-content/uploads/2016-03-29-21.28.28-2.jpg
1343
1343
Anne Manson
https://www.anniebspain.com/wp-content/uploads/anniebspain_logo.png
Anne Manson
2018-07-06 12:00:52
2018-11-24 09:59:13
Spanish Garlic Prawns Recipe - Gambas al Ajillo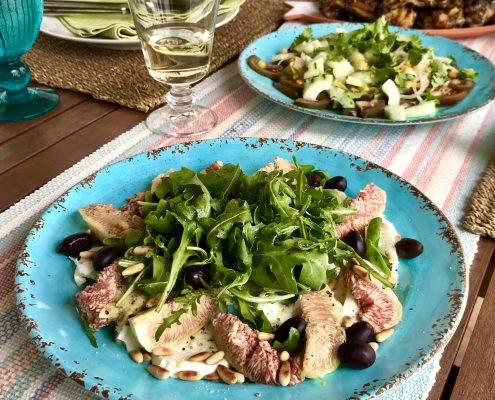 A fabulous summer salad of sweet, ripe figs and soft buffala…
https://www.anniebspain.com/wp-content/uploads/fullsizeoutput_30db.jpeg
2709
2709
Anne Manson
https://www.anniebspain.com/wp-content/uploads/anniebspain_logo.png
Anne Manson
2018-06-19 15:25:28
2018-11-24 12:30:45
Fig and Mozzarella Salad - a nod to Italy from my Spanish kitchen