The Ultimate Almadraba Tour
Celebrate the sustainable tuna harvest with Annie B at the heart of the Almadraba
**ADDITIONAL PLACES NOW AVAILABLE**
The migrating Bluefin Tuna
During each Spring the bluefin tuna migrate from their natural habitat, the depths of the chilly Atlantic, into the warmer spawning grounds of the Med. These enormous fish (approx. 200kgs) build up blubber to keep warm in the freezing Atlantic. It's this fat that makes the Atun Rojo de Almadraba the most delicious tuna in the world and so sought after. Commanding high prices, this Omega 3 infused delicacy melts in your mouth like butter.
This traditional method of the heavily regulated Almadraba harvest is unique to The Costa de la Luz and dates back to the time of the Phoenicians. It lasts for four to six weeks only, depending on when quotas are reached.
This is an ideal trip for kitchen-shy gourmets (only one cooking class) seeking a fascinating alternative to something such as truffle hunting!
Annie B will lead you through the fascinating historical traditions mixed with contemporary local life.  During this adventure, you will experience the uniqueness of the annual Almadraba, both culturally and gastronomically.
Due to the globalisation of this bluefin tuna, the biggest market is now Japan. This market insists that the fish meets a stress-free end to life, resulting in tender tuna meat.  Therefore you will not be witnessing anything messy during the lifting of the tuna traps when out on the boat.
What people have said:
"I have just returned from the most fabulous four days on Annie's Almadraba tour. What a wonderful experience! Beautifully organised and super friendly with many homely touches but a fierce professionalism in the background so that everything runs like clockwork. The cooking course was terrific, the tapas tours memorable, the sherry tasting interesting and educational and the trip to the Almadraba an honour to experience. I cannot recommend Annie's courses highly enough." Nic & Julia, London
"We shared 'The Ultimate Tuna Experience' with Annie who was extremely knowledgeable not only about 'The Almadraba' but also about sherry from the Sherry Triangle. Her culinary skills are exceptional and we really enjoyed our time in her kitchen. On the final day, Annie organised a trip out to sea to witness first-hand the lifting of the Tuna at The Almadraba. This way of fishing is a tradition dating back almost three millennia. I highly recommend this course."  David & Julie, UK
What To Expect With This Course
Day 1 
Arrival.
Check in to hotel www.lacasadelcalifa.com
Tapas tour of Vejer
Day 2 
Early morning start to watch the Zahara Almadraba trap being lifted. After which you will be able to watch the tuna butchers at work as soon as the massive fish arrive on shore. After which you will return to your hotel to rest and freshen up.
2pm departure for Degustation lunch at El Campero
Free Evening
Day 3 
Departure to Barbate fish market to buy provisions for lunch. We will visit a tuna preserve factory too. Back to the kitchen to dishes such as Tuna Tartare, Atun Encebollada, Salmorejo con Mojama, etc Tastings of preserved tuna.
Evening – Drinks and private Flamenco music.
Day 4 
Today we are heading to the Ruta de Atun in Zahara to taste all the winning dishes of the Ruta de Atun where 32 bars and restaurants have competed to serve the best tapa using the new season's Almadraba tuna.
Evening – farewell dinner in Vejer
Day 5 
Departure or you can extend your stay in beautiful Vejer.
Note: We will attempt to visit the Almadraba at sea on your first full day here but due to weather, this is not always possible.
Note: Flights, insurance and transfers extra.  Choose between the airports of Gibraltar, Jerez, Seville or Malaga. Airport transfers from Jerez cost from €70. Gibraltar €90.
Looking for the full Annie B experience? Have a look at the range of cooking holidays we offer…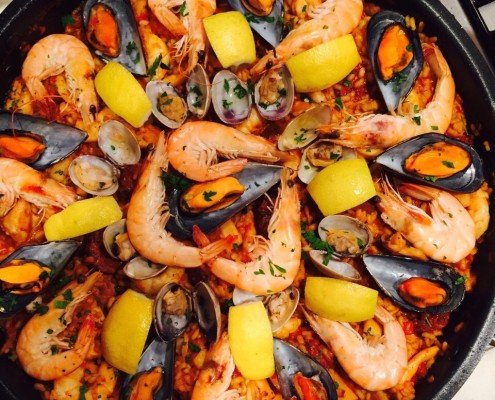 An indulgent culinary break exploring some of Spain's greatest dishes and wines
Fly-by-night visit to Vejer planned? No problem. We also offer day classes to introduce you to the best of Spanish food…
People Love Annie B.
Here's what they have said
It's breathtakingly beautiful. Your first glimpse of the town is as a blinding flash of white on a hilltop against the bluest of blue skies. Up close it's just as easy on the eye, too – a labyrinth of narrow, cobbled streets winding its way between quiet squares, churches and handsome historical buildings, it's a photographer's dream.
Whether it's your first time here or you need help organising a large group, getting to Vejer de la Frontera could hardly be easier.
You're spoilt for choice! Private terrace? Spectacular views? Use of private pool? Hotel? B&B? Apartment? Vejer is filled with lots of wonderful places to stay.
Latest From Annie B's Blog
Spanish Culinary Experiences
https://www.anniebspain.com/wp-content/uploads/fullsizeoutput_34ac-1.jpeg
3024
4032
Anne Manson
https://www.anniebspain.com/wp-content/uploads/anniebspain_logo.png
Anne Manson
2018-11-30 17:00:48
2018-12-03 12:53:44
Annie B's Alternative Christmas Cake Recipe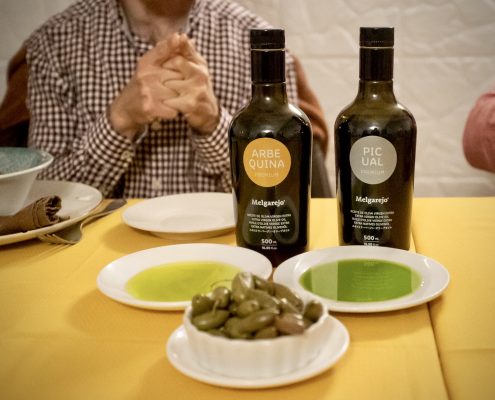 https://www.anniebspain.com/wp-content/uploads/fullsizeoutput_3445.jpeg
1774
2560
Anne Manson
https://www.anniebspain.com/wp-content/uploads/anniebspain_logo.png
Anne Manson
2018-11-28 09:00:21
2018-11-30 18:15:56
Day 4. Jaen, Andalucia... An Extra Delicious Farewell
https://www.anniebspain.com/wp-content/uploads/fullsizeoutput_33fd.jpeg
2268
4032
Anne Manson
https://www.anniebspain.com/wp-content/uploads/anniebspain_logo.png
Anne Manson
2018-11-21 09:00:53
2018-11-28 12:31:59
Day 2. Almeria, Andalucia....The Deliciousness Continues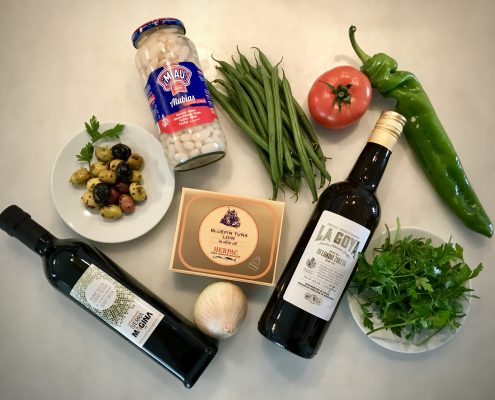 https://www.anniebspain.com/wp-content/uploads/fullsizeoutput_33e2.jpeg
2819
3758
Anne Manson
https://www.anniebspain.com/wp-content/uploads/anniebspain_logo.png
Anne Manson
2018-11-18 19:30:21
2018-11-28 12:31:43
Day 1. Malaga, Andalucia... The Deliciousness of Eastern Andalucia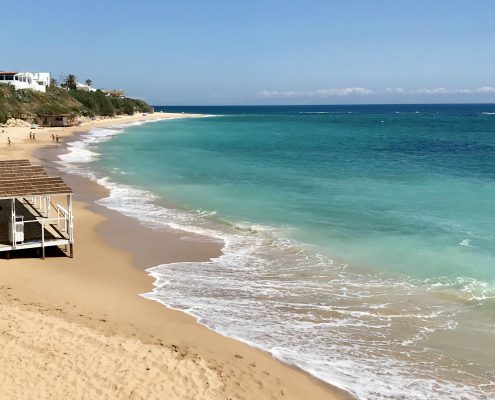 https://www.anniebspain.com/wp-content/uploads/fullsizeoutput_321c-1.jpeg
2124
2833
Anne Manson
https://www.anniebspain.com/wp-content/uploads/anniebspain_logo.png
Anne Manson
2018-08-01 17:49:51
2018-11-24 10:19:48
The Best Beaches in Cadiz Province. Now updated for 2018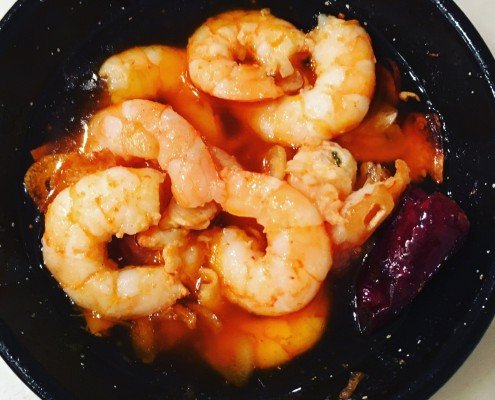 Spanish Garlic Prawns - Gambas al Ajillo is a classic Spanish…
https://www.anniebspain.com/wp-content/uploads/2016-03-29-21.28.28-2.jpg
1343
1343
Anne Manson
https://www.anniebspain.com/wp-content/uploads/anniebspain_logo.png
Anne Manson
2018-07-06 12:00:52
2018-11-24 09:59:13
Spanish Garlic Prawns Recipe - Gambas al Ajillo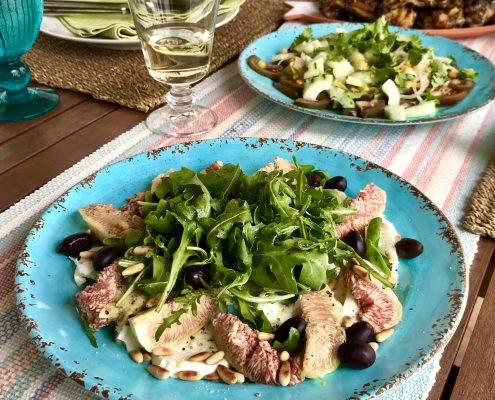 A fabulous summer salad of sweet, ripe figs and soft buffala…
https://www.anniebspain.com/wp-content/uploads/fullsizeoutput_30db.jpeg
2709
2709
Anne Manson
https://www.anniebspain.com/wp-content/uploads/anniebspain_logo.png
Anne Manson
2018-06-19 15:25:28
2018-11-24 12:30:45
Fig and Mozzarella Salad - a nod to Italy from my Spanish kitchen
Click here to add your own text