The Ultimate Sherry
&

Culinary Tour
Jerez De La Frontera,
El Puerto de Santa María,
Sanlúcar de Barrameda
INCLUDED by THE TIMES as one of the 50 top holidays in Spain 2015
The one and only Ultimate Sherry Tour.
Join us for the BEST year yet.
Register your interest NOW.
Take your taste buds on a remarkable journey through southern Spain and discover why everybody's talking about Sherry.
This is the ultimate long weekend for wine lovers who enjoy cooking and eating to hone their knowledge and stun their palate with appreciation of one of the oldest and most unique wines of the world – Sherry.  Your 4 nights and 3 days will be action packed as we shop, cook, taste  and experience the rich and passionate culture of Southern Spain's world famous Sherry triangle – Jerez de la Frontera, El Puerto de Santa Maria and Manzanilla-Sanlúcar de Barrameda.
3 very fabulous days in Sherry Country with Sherry Educators Chelsea Anthon and Annie Manson.
We joined Annie and Chelsea on their inaugural 4 night tour on 11th September and it was truly outstanding. Stayed in Casa Grande Jerez (the best place to stay), bodega cookery, tours and lunches in Jerez, Sanlucar and El Puerto, lunch in El Faro in Cadiz, locals' dining, drinking and flamenco choices AND grape treading, al fresco dining in vineyard locally on balmy evening. We tasted and drank our way around the sherry triangle in expert and attentive company and with so many new recipes to try at home.
Annie showed us so many wonderful foods and recipes; Chelsea opened up to us special bodegas not open to the public.  We stayed on for 3 more nights to be joined by friends so we were then the informed hosts!
Thank you Annie and Chelsea.
Looking for the full Annie B experience? Have a look at the range of cooking holidays we offer…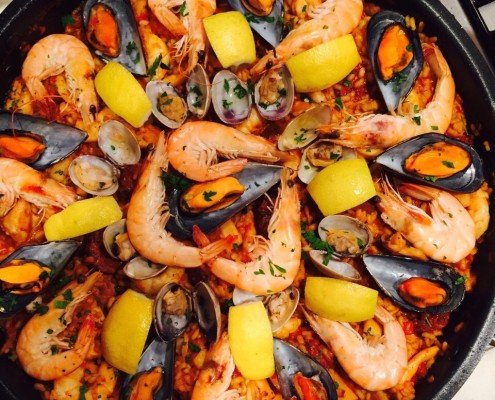 An indulgent culinary break exploring some of Spain's greatest dishes and wines
Fly-by-night visit to Vejer planned? No problem. We also offer day classes to introduce you to the best of Spanish food…
People Love Annie B.
Here's what they have said
It's breathtakingly beautiful. Your first glimpse of the town is as a blinding flash of white on a hilltop against the bluest of blue skies. Up close it's just as easy on the eye, too – a labyrinth of narrow, cobbled streets winding its way between quiet squares, churches and handsome historical buildings, it's a photographer's dream.
Whether it's your first time here or you need help organising a large group, getting to Vejer de la Frontera could hardly be easier.
You're spoilt for choice! Private terrace? Spectacular views? Use of private pool? Hotel? B&B? Apartment? Vejer is filled with lots of wonderful places to stay.
Latest From Annie B's Blog
Spanish Culinary Experiences
Long before I discovered Vejer and the exceptional chorizo…
https://www.anniebspain.com/wp-content/uploads/anniebspain_logo.png
0
0
Anne Manson
https://www.anniebspain.com/wp-content/uploads/anniebspain_logo.png
Anne Manson
2018-04-02 16:15:21
2018-04-02 18:42:33
Love Chorizo? Then you will love this fabulous Chorizo & Chestnut Soup
Jamón Ibérico is one of the most exclusive and sought after…
https://www.anniebspain.com/wp-content/uploads/iberico-pig.jpg
438
600
Anne Manson
https://www.anniebspain.com/wp-content/uploads/anniebspain_logo.png
Anne Manson
2018-02-22 10:41:42
2018-02-23 15:46:22
Jamón Ibérico - A Guide to Everything You Need to Know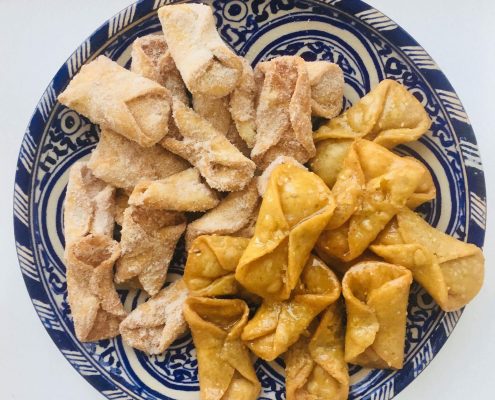 One of the things I love most about living in Vejer is that this…
https://www.anniebspain.com/wp-content/uploads/Pestinos-2.jpg
2048
2048
Anne Manson
https://www.anniebspain.com/wp-content/uploads/anniebspain_logo.png
Anne Manson
2018-02-11 09:47:52
2018-02-12 09:57:38
Pestiños - A Sweet Treat for Cadiz Carnival
Celebrity chefs on both sides of the Atlantic are loving…
https://www.anniebspain.com/wp-content/uploads/food-wine-spain-1.jpg
600
600
Ben Cooper
https://www.anniebspain.com/wp-content/uploads/anniebspain_logo.png
Ben Cooper
2017-10-03 18:58:12
2017-10-05 07:30:40
Vejer in the Press... Again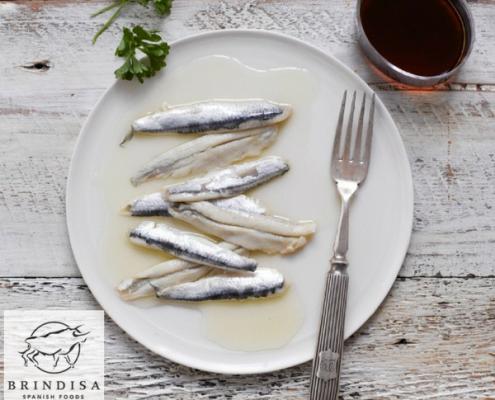 While tuna dominates my fishy world in April and May, there's…
https://www.anniebspain.com/wp-content/uploads/Brindisa.png
530
600
Ben Cooper
https://www.anniebspain.com/wp-content/uploads/anniebspain_logo.png
Ben Cooper
2017-05-27 13:20:49
2017-06-01 07:20:37
Brindisa Hamper Prize Draw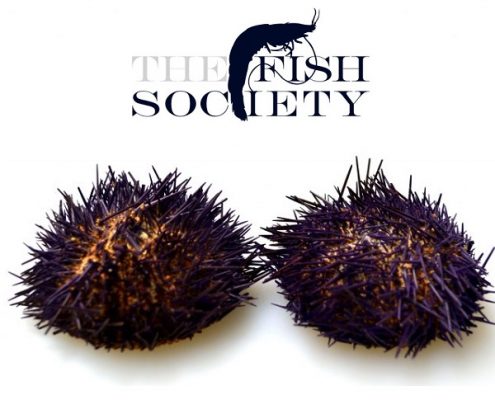 If you've been inspired by my Almadraba blog and Bar 44's…
https://www.anniebspain.com/wp-content/uploads/purple-erizos2.jpg
530
600
Ben Cooper
https://www.anniebspain.com/wp-content/uploads/anniebspain_logo.png
Ben Cooper
2017-05-27 12:22:49
2017-05-30 20:32:23
Exclusive Discount from The Fish Society
With centuries of tuna fishing comes real expertise in the…
https://www.anniebspain.com/wp-content/uploads/mojama-tuna-salad-leeks-samphire1.jpg
532
598
Ben Cooper
https://www.anniebspain.com/wp-content/uploads/anniebspain_logo.png
Ben Cooper
2017-05-27 12:02:07
2017-05-30 20:19:26
Mouth-watering Mojama Tuna Recipe from Bar 44
I am not a fan of pancakes. Whether they're served warm with…
https://www.anniebspain.com/wp-content/uploads/pancake-with-salsa2.jpg
485
656
Ben Cooper
https://www.anniebspain.com/wp-content/uploads/anniebspain_logo.png
Ben Cooper
2017-02-27 15:04:09
2017-02-27 15:07:28
Dia de Andalucia Meets Shrove Tuesday on a Plate
What to drink over Christmas can be a bit of an agony for…
https://www.anniebspain.com/wp-content/uploads/xmas-img-bottle.jpg
2048
2048
Anne Manson
https://www.anniebspain.com/wp-content/uploads/anniebspain_logo.png
Anne Manson
2016-12-14 10:51:06
2016-12-14 18:07:25
Six of the Best Christmas Sherry & Food Pairings
Click here to add your own text