Looking for the full Annie B experience? Have a look at the range of cooking holidays we offer…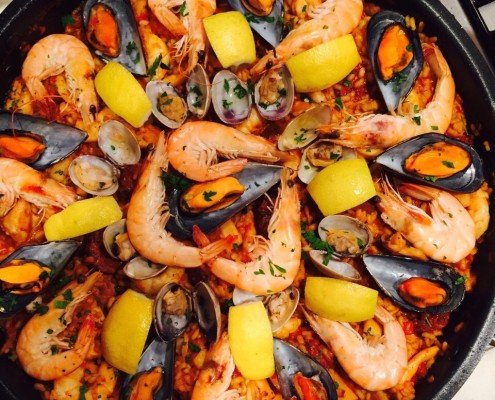 An indulgent culinary break exploring some of Spain's greatest dishes and wines
Fly-by-night visit to Vejer planned? No problem. We also offer day classes to introduce you to the best of Spanish food…
People Love Annie B.
Here's what they have said
It's breathtakingly beautiful. Your first glimpse of the town is as a blinding flash of white on a hilltop against the bluest of blue skies. Up close it's just as easy on the eye, too – a labyrinth of narrow, cobbled streets winding its way between quiet squares, churches and handsome historical buildings, it's a photographer's dream.
Whether it's your first time here or you need help organising a large group, getting to Vejer de la Frontera could hardly be easier.
You're spoilt for choice! Private terrace? Spectacular views? Use of private pool? Hotel? B&B? Apartment? Vejer is filled with lots of wonderful places to stay.
Latest From Annie B's Blog
Spanish Culinary Experiences
. Morocco is an onslaught for the senses -  mysterious, enchanting,…
https://www.anniebspain.com/wp-content/uploads/DSC01489-e1576231224607.jpeg
2628
3646
sarah weare
https://www.anniebspain.com/wp-content/uploads/anniebspain_logo.png
sarah weare
2019-12-13 09:19:24
2019-12-15 17:58:30
My Morocco Travel Tips
I stayed in Catalonia Hotel which is not really my style…
https://www.anniebspain.com/wp-content/uploads/IMG_8410.jpg
3024
4032
sarah weare
https://www.anniebspain.com/wp-content/uploads/anniebspain_logo.png
sarah weare
2019-11-28 16:16:13
2019-11-29 12:46:30
Ronda - My Travel Guide
Living close to the coast in Andalucia we are never short of…
https://www.anniebspain.com/wp-content/uploads/Annie-B-Fish-Stew-roof.jpg
2545
3811
sarah weare
https://www.anniebspain.com/wp-content/uploads/anniebspain_logo.png
sarah weare
2019-11-28 14:28:37
2019-11-28 16:25:13
Andalucian Fish Stew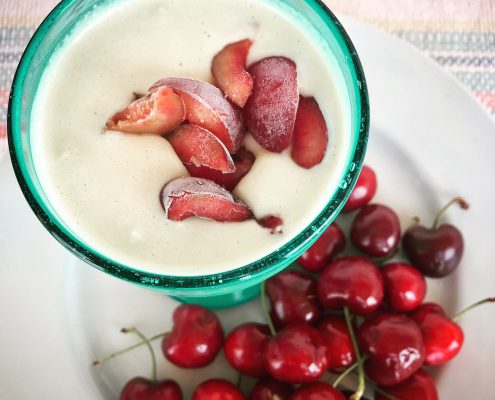 Summer has arrived and the tomatoes are becoming sun kissed.…
https://www.anniebspain.com/wp-content/uploads/Ajo-Blanco.jpg
3024
3024
Anne Manson
https://www.anniebspain.com/wp-content/uploads/anniebspain_logo.png
Anne Manson
2019-06-13 17:25:07
2019-06-14 14:13:33
Spanish Ajo Blanco - Almond & Garlic Gazpacho
BLUE FIN TUNA & ALMADRABA FACTS The Almadraba…
https://www.anniebspain.com/wp-content/uploads/DSC00216.jpg
2832
4240
Anne Manson
https://www.anniebspain.com/wp-content/uploads/anniebspain_logo.png
Anne Manson
2019-05-13 15:06:02
2019-06-16 12:12:05
Blue Fin Tuna Facts - The Spring Almadraba in South West Spain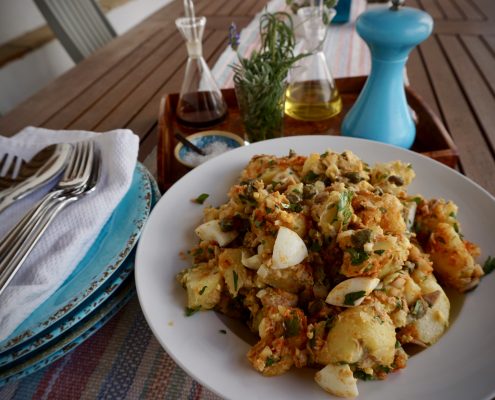 Updated May 2019 The simplest ingredients can make…
https://www.anniebspain.com/wp-content/uploads/fullsizeoutput_7b80.jpeg
2832
4240
Anne Manson
https://www.anniebspain.com/wp-content/uploads/anniebspain_logo.png
Anne Manson
2019-05-13 12:32:52
2019-06-14 14:10:07
Delicious Tuna & Potato Salad Recipe
https://www.anniebspain.com/wp-content/uploads/fullsizeoutput_34ac-1.jpeg
3024
4032
Anne Manson
https://www.anniebspain.com/wp-content/uploads/anniebspain_logo.png
Anne Manson
2018-11-30 17:00:48
2018-12-03 12:53:44
Annie B's Alternative Christmas Cake Recipe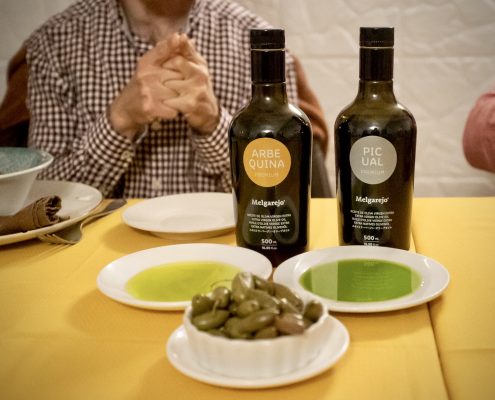 https://www.anniebspain.com/wp-content/uploads/fullsizeoutput_3445.jpeg
1774
2560
Anne Manson
https://www.anniebspain.com/wp-content/uploads/anniebspain_logo.png
Anne Manson
2018-11-28 09:00:21
2018-11-30 18:15:56
Day 4. Jaen, Andalucia... An Extra Delicious Farewell