Menorca – A Unique Food
&

Wine Adventure

~
Monday 7- Monday 14 OCTOBER 2019
~

Would it ever have crossed your mind that the charming little Spanish Island Menorca could one day be a high-end gourmet destination?
Menorca is now getting her time to shine and I want to share the excitement of discovering its deliciousness with you and invite you to join me on my 2019 gourmet tour of the most quietly understated and noble of the Spanish Balearic Islands.
Menorca – A Unique Food
&

Wine Adventure

What to expect with this tour
Menorca completely took me by surprise when I visited in November 2017. I had last visited some 15 years ago but all gourmet delights, apart from Pomadas (gin and Fanta lemon), had somehow escaped my natural food-hunter instincts. This visit, and with Lorraine Ure as my hostess, I was introduced to an impressive array of delicious delights that I possibly wouldn't otherwise have found. It has also tapped into an interest in naval history that I didn't realise I possessed. Tipped to be the originator of Mayonnaise (it's locally called Mahonnaise) Menorca is long famous for its GIN production, its British naval history and noticeable absence of mass tourism. This chic little island (the same size as the Isle of Wight) is surrounded by turquoise coloured, fish filled seas, glistening sandy beaches, and rocky shores teaming with lobsters and octopus. A flourishing wine industry is cropping up all over the island too. Its colonial style architecture transported me into a land that was familiar (it was Spain after all!) but felt sooo much further away.
Declared a UNESCO Biosphere Reserve in 1993 (a distinction awarded to the islanders for their strong passion in preserving the island's diversity characteristics), its rugged pastures make ideal ground for raising lamb, beef and pigs. Sun dried chillies and sun kissed tomatoes appear on most menus, and one of my favourite vegetables, aubergines, are in abundance. The traditional Spanish breakfast of 'pan con tomate' (bread with tomato – but called 'pan amb oli' in Menorca) will more often appear with a sprinkle of fragrant home grown dried oregano atop of the already tomatoed 'pan cristal', the famous bread from Barcelona. This gets a special mention because it was the very first thing I ate there and was immediately blown away. Taking this much care in such a simple dish – the standard was set…
Whilst relatively speaking, Menorca remains a well-kept secret, all this wealth of natural, local ingredients is attracting a talented breed of creative young chefs keen to make their mark in what is pretty much virgin ground for haute cuisine. Slow food and farm to table dining is the lowkey norm on an island that has historically had to be self sufficient. Only recently my favourite Spanish food magazine, Tapas, launched a publication covering the best restaurants in Spain (compiled by 14 highly respected Spanish food critics) and a staggering 23 of the 50 Balearic island restaurants included are actually based in Menorca. Additionally, the very week in November 2017  I arrived to scope out the possibility of a Menorcan food tour, the first ever gourmet guide to Menorca's 100 best restaurants had just been launched. So whilst Ibiza and Mallorca have been doing all the shouting, their low-key neighbour has been quietly blossoming, and from a culinary standpoint, this hidden gem of an island is set to be big news before too long. So come with me to uncover the gastronomic delights first hand whilst it remains the Costa de la Luz of the Balearics.
I ran the first 2 weeks of this tour in Sept/Octo 2018 and they were a huge success. 2019 will see a fine tuned version and I can't wait to return – and hope you'll come with me!
Who is Lorraine?
We are lucky to have the inside knowledge of  local expert Lorraine. Originally from the UK, Lorraine has lived on Menorca for over 20 years and in that time she has built up an extensive wealth of information on the history, culture and cuisine of the island. She is what we say in Spanish "enchufada" (plugged in) and can open doors that might otherwise be closed. We first met a couple of years ago when she came on one of my cooking courses. Her enthusiasm for how the Menorcan culinary scene was blossoming piqued my interest and encouraged me to visit to discover for myself. Lorraine has a long-held interest in culinary matters and also spends her time organising specialist tours to Menorca for small groups, covering diverse subjects – food and wine, naval history, gardens, etc. Between us we have put together this very special week, staying in charming boutique hotels and sampling the very best Menorca has to offer, in terms of food, wine, unspoilt scenery and its historical links with England from the 18th century, reflected in much of its Georgian architecture, and of course the famous Menorcan gin!
All photos were taken by me.
This tour is suitable for everyone as there is nothing physically strenuous involved. No hills like Vejer!
It is a 10 minute boat ride from the mainland to Isla del Rey.
Our schedule has been arranged with best intentions and is dependent on the health and wellbeing of our hosts and sometimes on the weather. Plans can be subject to change and should any misfortune occur every effort will be made to make alternative plans.
For flights to Mahon visit  British Airways, EasyJet, Thomas Cook, Jet2, Flybe or Thomson. Or refer to www.skyscanner.net
For overseas flights, aim for Barcelona.  BCN – Mahon flights run several times each day.
Please do try to spend more time on the island before or after the tour to enjoy the great beaches.
Looking for the full Annie B experience? Have a look at the range of cooking holidays we offer…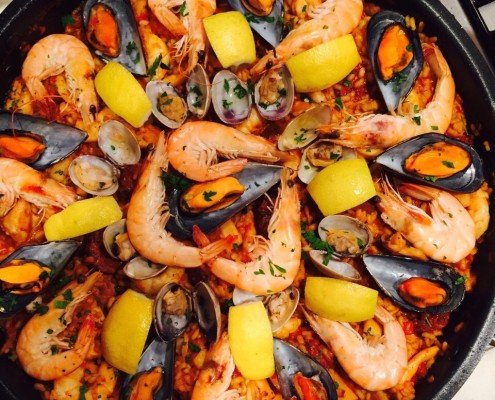 An indulgent culinary break exploring some of Spain's greatest dishes and wines
Fly-by-night visit to Vejer planned? No problem. We also offer day classes to introduce you to the best of Spanish food…
People Love Annie B.
Here's what they have said
It's breathtakingly beautiful. Your first glimpse of the town is as a blinding flash of white on a hilltop against the bluest of blue skies. Up close it's just as easy on the eye, too – a labyrinth of narrow, cobbled streets winding its way between quiet squares, churches and handsome historical buildings, it's a photographer's dream.
Whether it's your first time here or you need help organising a large group, getting to Vejer de la Frontera could hardly be easier.
You're spoilt for choice! Private terrace? Spectacular views? Use of private pool? Hotel? B&B? Apartment? Vejer is filled with lots of wonderful places to stay.
Latest From My Blog
Spanish Culinary Experiences
https://www.anniebspain.com/wp-content/uploads/fullsizeoutput_34ac-1.jpeg
3024
4032
Anne Manson
https://www.anniebspain.com/wp-content/uploads/anniebspain_logo.png
Anne Manson
2018-11-30 17:00:48
2018-12-03 12:53:44
Annie B's Alternative Christmas Cake Recipe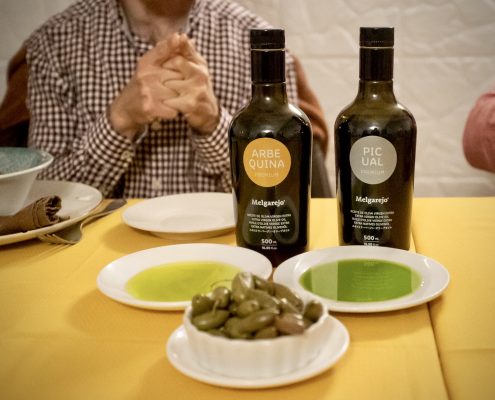 https://www.anniebspain.com/wp-content/uploads/fullsizeoutput_3445.jpeg
1774
2560
Anne Manson
https://www.anniebspain.com/wp-content/uploads/anniebspain_logo.png
Anne Manson
2018-11-28 09:00:21
2018-11-30 18:15:56
Day 4. Jaen, Andalucia... An Extra Delicious Farewell
https://www.anniebspain.com/wp-content/uploads/fullsizeoutput_33fd.jpeg
2268
4032
Anne Manson
https://www.anniebspain.com/wp-content/uploads/anniebspain_logo.png
Anne Manson
2018-11-21 09:00:53
2018-11-28 12:31:59
Day 2. Almeria, Andalucia....The Deliciousness Continues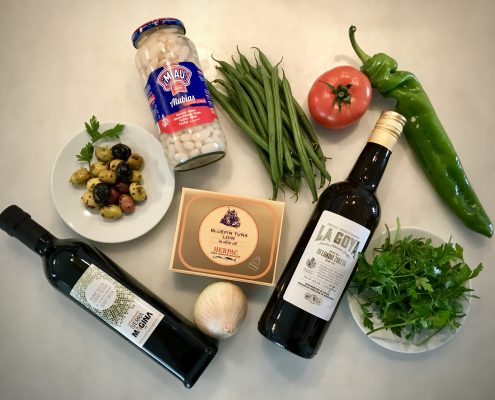 https://www.anniebspain.com/wp-content/uploads/fullsizeoutput_33e2.jpeg
2819
3758
Anne Manson
https://www.anniebspain.com/wp-content/uploads/anniebspain_logo.png
Anne Manson
2018-11-18 19:30:21
2018-11-28 12:31:43
Day 1. Malaga, Andalucia... The Deliciousness of Eastern Andalucia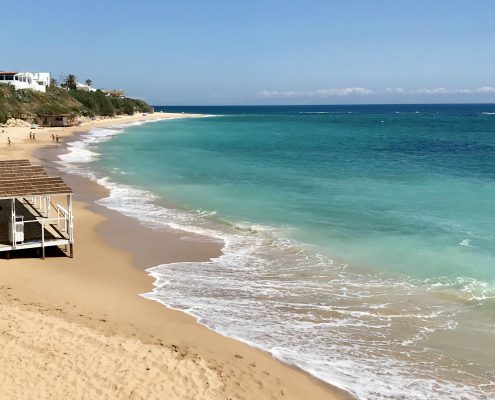 https://www.anniebspain.com/wp-content/uploads/fullsizeoutput_321c-1.jpeg
2124
2833
Anne Manson
https://www.anniebspain.com/wp-content/uploads/anniebspain_logo.png
Anne Manson
2018-08-01 17:49:51
2018-11-24 10:19:48
The Best Beaches in Cadiz Province. Now updated for 2018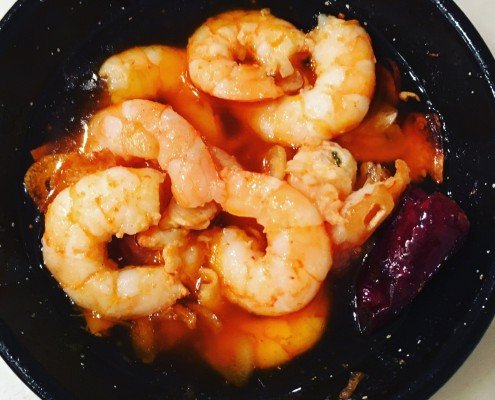 Spanish Garlic Prawns - Gambas al Ajillo is a classic Spanish…
https://www.anniebspain.com/wp-content/uploads/2016-03-29-21.28.28-2.jpg
1343
1343
Anne Manson
https://www.anniebspain.com/wp-content/uploads/anniebspain_logo.png
Anne Manson
2018-07-06 12:00:52
2018-11-24 09:59:13
Spanish Garlic Prawns Recipe - Gambas al Ajillo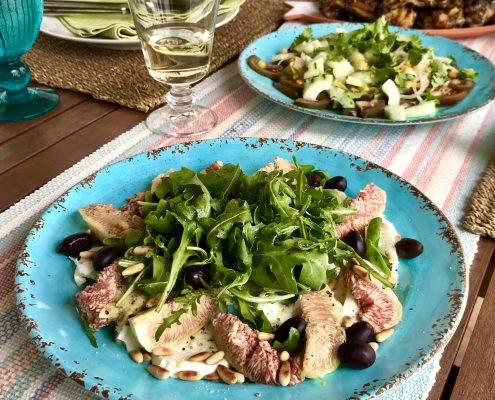 A fabulous summer salad of sweet, ripe figs and soft buffala…
https://www.anniebspain.com/wp-content/uploads/fullsizeoutput_30db.jpeg
2709
2709
Anne Manson
https://www.anniebspain.com/wp-content/uploads/anniebspain_logo.png
Anne Manson
2018-06-19 15:25:28
2018-11-24 12:30:45
Fig and Mozzarella Salad - a nod to Italy from my Spanish kitchen