Behind the Scenes Andalucia Foodie Adventure
Annie B's new-for-2017 Behind the Scenes Foodie Adventure provides you with the chance to be a participant in Andalucia's local food culture, rather than just an observer. Her unrivalled access means private tours, food and Sherry pairings, constant tastings, and at least 3 cooking classes.
What To Expect With This Course
Not every one who falls in love with Spain ever actually moves here. Not everyone who moves here is officially adopted five years later for the recognition they bring to the local gastronomy. The relationships that Annie has forged with her fellow Vejeriegos has afforded her a rare glimpse into and appreciation for the diversity and history of local Andalucian cuisine. Annie noticed that although many flock to the Costa de la Luz and enjoy the world renowned Jamon Iberico, they rarely have an opportunity to dig deeper into the delights of tapas and street food to gourmet nose to tail eating that Andalucians have been enjoying for hundreds of years.
We all love Jamon Iberico but what about the rest of the black Iberian pig? Their unique acorn diet means that they are full of good fat. There are huge secrets to the porcine delights of the Iberian pigs. Vejer even has a day to celebrate: Lomo en Manteca Iberica – pork loin cooked in its own fat with paprika, garlic, oregano and paprika. The annual spring Almadraba Tuna harvest on this coastline leads to a multi million euro tuna preserving industry which dates back to the time of the Phoenicians. So much of food and wine production here depends on the unique quality of the air which dries the Jamon and tuna. The same air that cures the chorizo. The same air that circulates around the casks and keeps the Sherry cool and gives it that salty tang.
Depending on what time of year you visit, Annie's behind the scenes access and knowledge will you the opportunity to experience such foodie highlights as:
Join a local feast day in Vejer, celebrating Lomo de Manteca Ibérica (pork loin cooked in its own fat with paprika, garlic and oregano) – October
Watching the Almadraba Tuna being brought to shore and observing the artisan process of preserving the fish. May – June
Competition between local bars and restaurants to create the best tapas during the Almadraba Tuna season. May – June
Picking lemons straight from the tree for use in cookery classes, or breakfasting on olive oil that has just been processed. October – April
Enjoying cocktails with freshly juiced pomegranates. September – January
Joining the local Retinto beef cattle tapas festival. September
Private picnic at local vineyard
What to Expect in Every Course
Day 1:
Arrive at your hotel in Vejer in time to meet Annie at 8pm where she will lead you on a delicious tapas tour of town. Starting with the exquisite Jamon Iberica, you will then eat lots of her favourite dishes, particularly those featuring Iberian pork, in the wonderful tapas bars of Vejer, matched with local wine and Sherry.
Day 2:
Spanish Day: Meet after breakfast to shop in Vejer for provisions for your Spanish cooking class. You will visit Paco, the local butcher, to sample his amazing array of preserved pork. Get into the kitchen and see how he makes chorizo. Back to the kitchen where you will learn how to make some staple Spanish dishes such as prawns in garlic, tortilla, gazpacho, pork cheeks in oloroso and chocolate and almond cakes. Crack open the Sherry as you start tasting some of the delicious treats unique to this area.
After lunch (at around 16.30) it's siesta time ahead of a free evening in town for you to relax, sip on something chilled as you watch the sunset and enjoy the chilled Spanish ambience of Plaza España.
Day 3:
Fish Day: Transport will be provided to take you on a short 10 minute journey to Barbate's Mercado de Abastos – one of the few markets left on Costa de la Luz that hasn't been developed. Annie will help you make your selection from whatever is glistening and freshly caught. This covers all of it so it will be difficult! It's also a photographers paradise. A quick stop by a Tuna Preserve shop to stock up on mojama (preserved tuna) then onto a country inn for coffee & manteca colorado on toast before heading back to the kitchen laden with fish supplies and start preparing lunch.
Around 20.00, following a great siesta, you will head back to Casa Alegre to prepare a traditional paella with Pepi. Pepi made her first paella when she was 8 years old and hasn't stopped since. Learn about the secrets of a good sofrito and how to hold a paella until you are closer to eating.
Day 4:
Free Day: Today is the day to either head to Cadiz or Morocco for lunch. Or perhaps to one of the fabulous beaches of the Costa de la Luz. Annie will help you make a plan that's perfect for you.
Day 5:
Sherry Day: The Sherry Bus leaves around 10 am to head to the The Sherry Triangle where you will be visiting 2 different Sherry Bodegas in 2 of the 3 Sherry towns – Jerez, El Puerto de Santa Maria or Sanlucar de Barrameda. A delicious tapas lunch will be enjoyed in Sanlucar or Cadiz.
Returning to Vejer around 18.30, just as the shops re-open following siesta. This is a free evening to enjoy at leisure.
Day 6:
Flavours of Morocco: Today you will appreciate the culinary influence of the 600 year long Moorish occupation of Andalucia. You will create delicious dishes featuring spices brought from Tangiers, preserved lemons, local vegetables, luscious nuts, chicken and fruits. All accompanied by local breads, wines and Sherry. Lunch will hopefully be taken on the roof, overlooking the ocean and towards Morocco beyond.
Farewell Dinner: Your farewell feast will make sure that every delicious Andalusian dish will have been sampled. You will have enjoyed so many different cuts of Iberian pork and all the different fish of the area too.
Day 7:
Breakfast: It's always sad to say goodbye but hopefully you will return. Enjoy breakfast in your hotel and have one last walk around beautiful Vejer. Or perhaps you wish to extend your stay. If you want to plan travels beyond Vejer, Annie is happy to help with your itinerary.
Looking for the full Annie B experience? Have a look at the range of cooking holidays we offer…
An indulgent culinary break exploring some of Spain's greatest dishes and wines
An indulgent culinary break exploring some of Spain's greatest dishes and wines
Fly-by-night visit to Vejer planned? No problem. We also offer day classes to introduce you to the best of Spanish food…
People Love Annie B.
Here's what they have said
It's breathtakingly beautiful. Your first glimpse of the town is as a blinding flash of white on a hilltop against the bluest of blue skies. Up close it's just as easy on the eye, too – a labyrinth of narrow, cobbled streets winding its way between quiet squares, churches and handsome historical buildings, it's a photographer's dream.
Whether it's your first time here or you need help organising a large group, getting to Vejer de la Frontera could hardly be easier.
You're spoilt for choice! Private terrace? Spectacular views? Use of private pool? Hotel? B&B? Apartment? Vejer is filled with lots of wonderful places to stay.
Latest From Annie B's Blog
Spanish Culinary Experiences
Celebrity chefs on both sides of the Atlantic are loving…
http://www.anniebspain.com/wp-content/uploads/food-wine-spain-1.jpg
600
600
Ben Cooper
http://www.anniebspain.com/wp-content/uploads/anniebspain_logo.png
Ben Cooper
2017-10-03 18:58:12
2017-10-05 07:30:40
Vejer in the Press... Again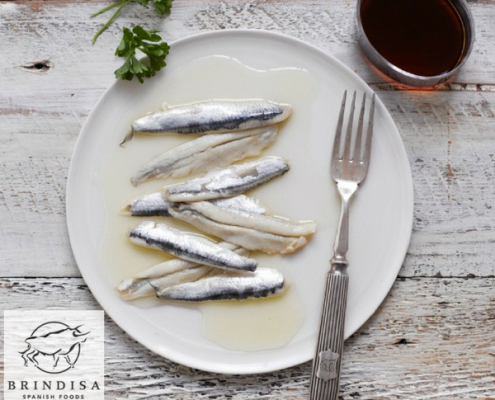 While tuna dominates my fishy world in April and May, there's…
http://www.anniebspain.com/wp-content/uploads/Brindisa.png
530
600
Ben Cooper
http://www.anniebspain.com/wp-content/uploads/anniebspain_logo.png
Ben Cooper
2017-05-27 13:20:49
2017-06-01 07:20:37
Brindisa Hamper Prize Draw
If you've been inspired by my Almadraba blog and Bar 44's…
http://www.anniebspain.com/wp-content/uploads/purple-erizos2.jpg
530
600
Ben Cooper
http://www.anniebspain.com/wp-content/uploads/anniebspain_logo.png
Ben Cooper
2017-05-27 12:22:49
2017-05-30 20:32:23
Exclusive Discount from The Fish Society
With centuries of tuna fishing comes real expertise in the…
http://www.anniebspain.com/wp-content/uploads/mojama-tuna-salad-leeks-samphire1.jpg
532
598
Ben Cooper
http://www.anniebspain.com/wp-content/uploads/anniebspain_logo.png
Ben Cooper
2017-05-27 12:02:07
2017-05-30 20:19:26
Mouth-watering Mojama Tuna Recipe from Bar 44
I am not a fan of pancakes. Whether they're served warm with…
http://www.anniebspain.com/wp-content/uploads/pancake-with-salsa2.jpg
485
656
Ben Cooper
http://www.anniebspain.com/wp-content/uploads/anniebspain_logo.png
Ben Cooper
2017-02-27 15:04:09
2017-02-27 15:07:28
Dia de Andalucia Meets Shrove Tuesday on a Plate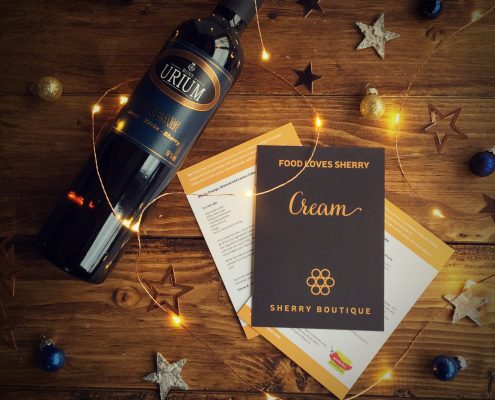 What to drink over Christmas can be a bit of an agony for…
http://www.anniebspain.com/wp-content/uploads/xmas-img-bottle.jpg
2048
2048
Anne Manson
http://www.anniebspain.com/wp-content/uploads/anniebspain_logo.png
Anne Manson
2016-12-14 10:51:06
2016-12-14 18:07:25
Six of the Best Christmas Sherry & Food Pairings
The oldest city in Western Europe, Cadiz juts into the Atlantic…
http://www.anniebspain.com/wp-content/uploads/Torre-Tavira-view.jpg
1920
1536
Anne Manson
http://www.anniebspain.com/wp-content/uploads/anniebspain_logo.png
Anne Manson
2016-11-14 11:17:11
2017-03-17 12:50:20
Where to Eat & Drink in Cadiz: Top 10 Definitive Guide
International Sherry Week 7th - 13th November 2016 Welcome…
http://www.anniebspain.com/wp-content/uploads/FullSizeRender-4.jpg
3856
2893
Anne Manson
http://www.anniebspain.com/wp-content/uploads/anniebspain_logo.png
Anne Manson
2016-11-07 16:34:16
2016-11-08 11:43:03
Where to celebrate International Sherry Week 2016
The morning after my very first day trip to Tangier I was…
http://www.anniebspain.com/wp-content/uploads/blog-post-img1.jpg
1470
1470
Ben Cooper
http://www.anniebspain.com/wp-content/uploads/anniebspain_logo.png
Ben Cooper
2016-10-12 15:25:39
2016-11-03 17:55:53
10 Reasons Why You Have to Take a Day Trip to Tangier