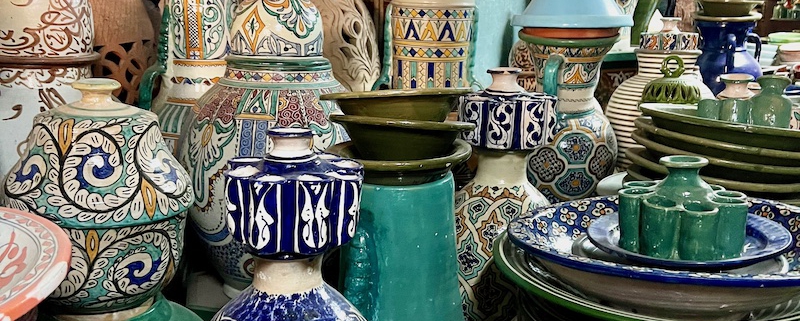 I love Tangier. On a clear day, I can see the north coast of Morocco, even from my bed. But from my roof terrace, my eyes always drift across the Strait of Gibraltar to the magical and mysterious land that is Morocco.
Just a 25 minutes car ride from Vejer, lies the port of Tarifa, where you can hop aboard a fast ferry to Tangier. 45 minutes later, you may have traveled only 14 km but it feels like a million miles away. It's an onslaught to the senses. A riot of colour, noise, smells, tastes, and oozing with a dramatic history. All walls must hold countless stories. It's now a growing international city but the ancient Kasbah & Medina remain true to the ancient days of Moorish life.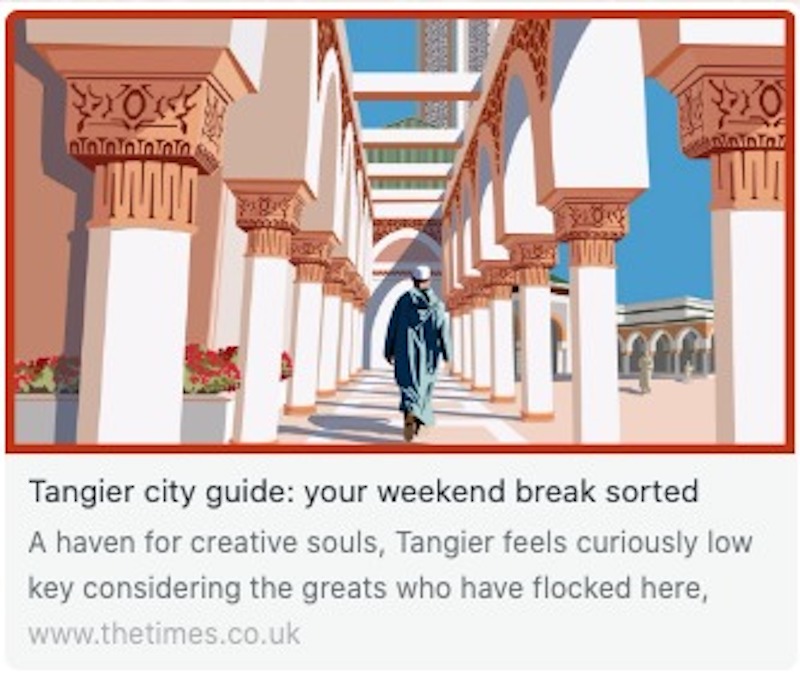 On a recent small private group trip to Morocco, we actually got stuck in Tangier for 2 extra nights because of ferry cancellations due to severe Levante (wind from the east). 2 extra days, that we weren't expecting, to become immersed in this amazing city. We cooked and sipped umpteen mint teas as well as a splash of delicious Moroccan wine.
We visited some great museums and shopped till we dropped because we simply couldn't carry any more! It was only on our arrival in Spain we realised that The Sunday Times that very day was featuring Tangier as their Big Weekend destination.
At the time of posting, the link is available to all and not behind a paywall. Written by a journalist called Nicola Diamond who took up residence in Tangier for several months to immerse herself in everything Tangerine. Click HERE to read
PS. As a day passenger from Tarifa – Tangier Ville, they will NEVER take you over if there is any doubt that you can return on the same day. We had been in Morocco for 4 nights prior.
February 2023
https://www.anniebspain.com/wp-content/uploads/moroccan-pottery-in-tangier-with-annie-b.jpg
1067
800
Anne Manson
https://www.anniebspain.com/wp-content/uploads/anniebspain_logo.png
Anne Manson
2023-02-15 19:29:02
2023-02-24 17:45:55
Getting to grips with Tangier