Experience the Food
&


Wine of Southern Spain with Annie B
Based in the beautiful – and very typical – Andalucian village of Vejer de la Frontera, Annie B's cooking courses revolve around fabulous, locally sourced ingredients. It's Spanish food, it's fresh, it's sunny, it's filled with goodness and we want to share it with you.
Cooking classes themselves are held in Annie's beautiful house, Casa Alegre, in the heart of the old town. From learning how to make amazing albondigas and perfect paella in the kitchen to discovering the secrets of Sherry in Jerez or exploring the very best bars and restaurants on a tapas tour of Vejer, we've got a Spanish cookery course or food experience to suit all tastes.
Looking for the full Annie B experience? Have a look at the range of cooking holidays we offer…
Fly-by-night visit to Vejer planned? No problem. We also offer day cookery classes to introduce you to the best of Spanish food…
People Love Annie B.
Here's what they have said
"So much more than cooking"

I loved my day with Annie. As I hoped, we did a bit of shopping at the start of the day and got some local information on the way. Annie has a knack of making you feel as if you have known her for ages and the day was fun and informative. Eating the fruits of our labour up on the fabulous terrace with my fellow students was lovely and my daughter who was visiting me at the time was able to join us. Next time I hope to do a sherry food pairing experience, I know it will be great based on my first course with Annie and the lovely Peppie her assistant.
It's breathtakingly beautiful. Your first glimpse of the town is as a blinding flash of white on a hilltop against the bluest of blue skies. Up close it's just as easy on the eye, too – a labyrinth of narrow, cobbled streets winding its way between quiet squares, churches and handsome historical buildings, it's a photographer's dream.
Whether it's your first time here or you need help organising a large group, getting to Vejer de la Frontera could hardly be easier.
You're spoilt for choice! Private terrace? Spectacular views? Use of private pool? Hotel? B&B? Apartment? Vejer is filled with lots of wonderful places to stay.
Latest From Annie B's Blog
Spanish Culinary Experiences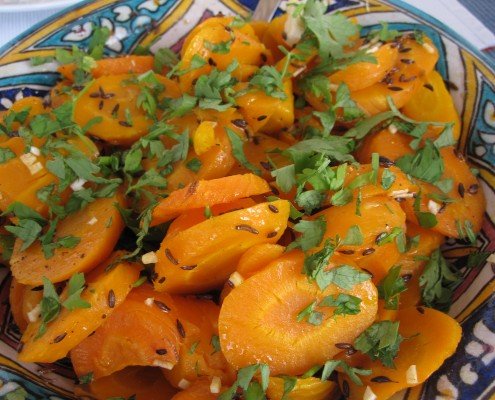 From my terrace in Andalucia, you can look across to the…
Hotel Casa Grande, Jerez We are very excited to see that our…
However far I travel, however wide I roam, of all the delicious…
In Spain we're blessed with an abundant supply of top quality…
This zingy Asian fish with spring onions and ginger recipe is…
Today is a special day in the Sherry calendar: it's the…
The festive season is upon us, and with it inevitably, Christmas…
This hearty winter warmer of a soup is packed with flavour…
Got a jar of chickpeas that's been knocking around your…